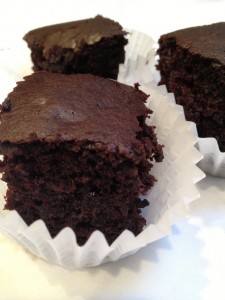 A warm chocolatey brownie on a chilly Fall day sounds about right.  These are vegan and easy to make.  The original recipe calls for a 9×9 inch pan, which I don't have, baked for 25 minutes.  If you use a larger pan then you get more brownies!  I think I should buy a bigger pan…
INGREDIENTS
1 1/2 Cups flour
1/2 Cup cocoa
1 1/2 Cups brown sugar
1 1/2 teaspoons baking soda
1 teaspoon baking powder
1/2 teaspoon salt
1/2 Cup strong coffee **
1 Cup soy milk
1/3 Cup vegetable oil
1 Cup chocolate chips (dairy free)
**if using espresso, make sure total liquid added (including soy milk) equals 1 1/2 Cups
DIRECTIONS
Line an 8×8 pan with parchment.  If you grease the bottom of the pan first, the parchment will stay in place.
Sift together dry ingredients.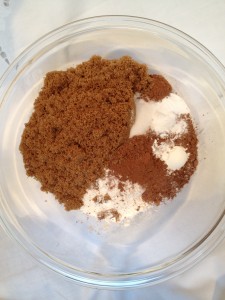 Mix together wet ingredients.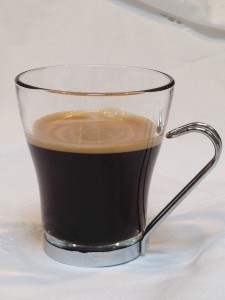 Add wet to dry and mix well.    Stir in chocolate chips.  Pour into pan and bake at 325F for 45 minutes. If using a larger pan, decrease bake time.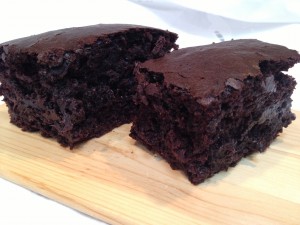 Enjoy!