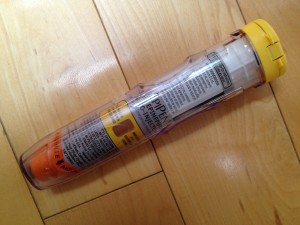 Is that an epipen in your pocket or are you just glad to see me.  Seriously, what fourteen year old kid wants to walk around with this in his pocket!?  Since he started kindergarten G has worn a specially designed belt from Medic Alert that carries his epipen.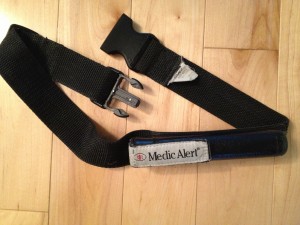 It's a great belt and he has never minded carrying it.  I highly recommend it and it's worth the expense.  The problem is now he wants to wear belts for fashion not just function.  So how to carry the epipen?
I searched on line for epipen carriers and found many really nice ones – for women.  In other words small feminine purses.  G is a progressive dresser, but the only 'purse' he likes to carry is his sporran.  Actually his epipen fits nicely into his sporran but that's not always a practical option.
I was so happy when I came across KozyEpi.  A perfect option for G's needs.   He can clip it onto his belt loop and forget about it.  It comes in many colors and patterns and some styles fit asthma inhalers as well.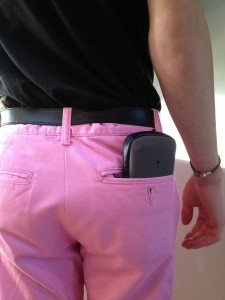 The REAL solution would be to have an auto-injector that didn't look like a… well  that wasn't so bulky.  I'm sure many people have thought this, but now two brothers have taken the idea and run with it.  Their brilliant new product is the Allerject (Auvi-Q in the US).  Check it out through the link.  It's fantastic.  Not only is this auto-injector smaller than an iPhone, but it TALKS to you!  It gives voice prompts to the user.   What a great idea.  Not everyone knows how to use an auto-injector.  For a limited time you can order a free trainer from the Allerject web site.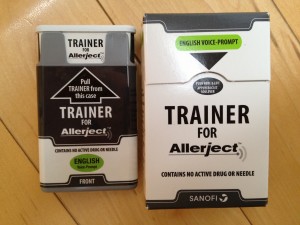 I'm going out to see if I can find an Allerject.  So easy to discreetly slip into a pocket.  No excuse for not having one at all times. No more need for fashion to take a backseat. No more need for bawdy Mae West quotes…. Which one will make G most happy?